Can I get a .ie domain name?
Yes, if you can prove your real connection to Ireland. The .ie domains require supporting documentation and/or information to complete the application process. Here is what you will need to do to register a .ie domain name.
.ie Domain registration steps:

– Check that you have the Documents required for .ie domain name registration
– Check availability of .ie domain name
– Add web hosting if you do not have any.
– Place order
– Send all .ie domain support documentation to domainreg@fastwayweb.com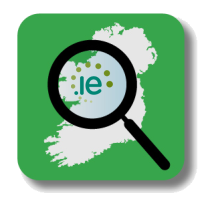 The whole process will take less than a day, providing you will send to us all needed support documentation promptly.
Please make sure you can provide us with the required documentation within 27 days of applying for your .ie domain.